Deferred Action for Childhood Arrivals (DACA)
Seattle DACA Lawyers
How It Began
On June 15, 2012, the U.S. Department of Homeland Security (DHS) announced that it would not deport certain undocumented youth who came to the United States as children. Under a directive from the DHS secretary, these youth may be granted a type of temporary permission to stay in the U.S. called "deferred action." The Obama administration called this program Deferred Action for Childhood Arrivals, or DACA.
Eligibility Requirements
The requirements for an individual to obtain DACA are as follows:
is at least 15 years old at the time of filing;
came to the United States under the age of 16;
has continuously resided in the United States since June 15, 2007;
is physically present in the United States on June 15, 2012;
is currently in school, has graduated from high school, has obtained a general education
development certificate, or is an honorably discharged veteran of the Coast Guard or
Armed Forces ofthe United States;
has not been convicted of a felony offense, a significant misdemeanor offense, multiple
misdemeanor offenses, or otherwise poses a threat to national security or public safety;
and

were under the 

age

 of 31 as of June 15, 2012
History of DACA
When Donald Trump became president of the U.S. in 2017, DACA began to come under fire. After a number of Federal Court battles, it was determined that USCIS would no longer accept initial DACA applications. Rather, it would only accept renewals of DACA requests from individuals who had previously been granted DACA. Later, all DACA applications (both initial and renewal) were set to be terminated completely as the Trump administration set out to phase out DACA.
Current State of DACA
On June 22, 2020 the U.S. Supreme Court held that the Trump Administration could not terminate DACA. A little over a month later, USCIS issued a memorandum which stated that it would reject all initial DACA applications, and also reduce DACA-based Employment Authorization Document (EAD) renewals to one year instead of the previous two-year period.
As of 8/20/2020, there is litigation pending in the U.S. Federal District Court for the Eastern District of New York challenging the USCIS decision to terminate DACA. The case, Wolf, et al. v. Batalla Vidal, et al. (formerly Batalla Vidal, et al. v. Baran, et al.), can be found here.
As of the time of this writing (March 2022), no new (initial) DACA applications are being accepted by USCIS. Rather, only existing DACA recipients may apply for renewals of their DACA and EADs.
Request a Consultation From a Seattle DACA Lawyer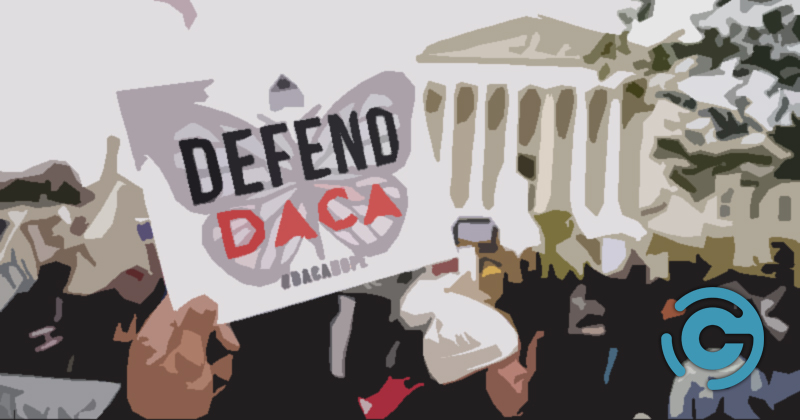 Resources on DACA
We provide the following resources about DACA.
I wanna start of by saying thank you very much to Brandon and his supportive team they did all their best to help out with my case and making one of my goals that I had for a long time now come true they are the best bang for your buck, Brandon was super professional and honest from the very beginning he was straight forward on telling me what was the worst that could happen etc and the good outcome, I highly recommend this firm.
— Antonio G.