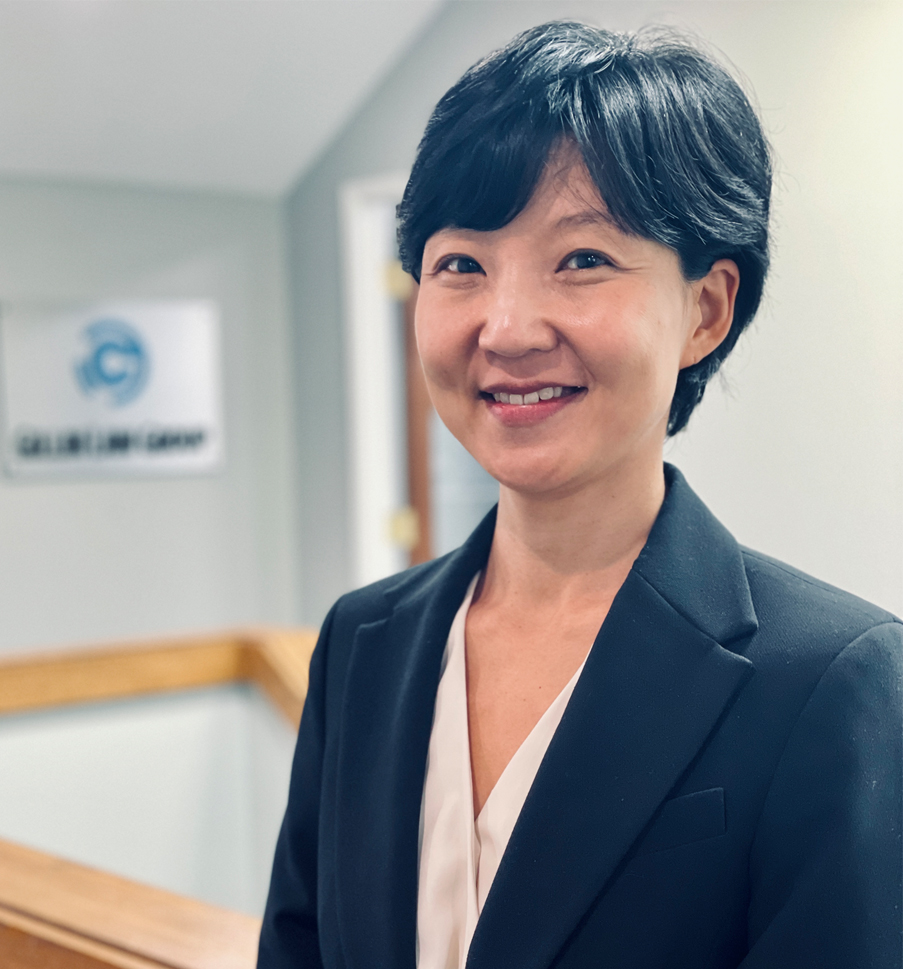 Practice areas:
Immigration and Citizenship Law (미국 이민 및 시민권법)
Estate Planning and Probate Law (부동산계획 및 유언검인법)
Business and Corporate Law (상법 및 기업)
Education
B.A., Ewha Womans University (Seoul, Korea) (2005)
J.D., Hankuk University of Foreign Studies (Seoul, Korea) (2013)
L.L.M., Moritz College of Law, The Ohio State University (2016)
Bar Admissions
Washington State Bar Association
Korean Bar Association
Irang Kim (
김이랑)

, Attorney at Law

Irang's legal practice covers immigration, business matters, and estate planning/probate. She is licensed to practice law in both Washington State and South Korea. Prior coming to the U.S., Irang served as an attorney in Korea, assisting her clients in a wide range of legal matters, including civil, criminal, and immigration issues. Upon her arrival in the U.S., she completed an LL.M degree at Moritz Law School at the Ohio State University and passed the bar in Washington State. As an immigrant herself, she deeply understands and personally connects with the challenges immigrants encounter when navigating the US legal system. She is committed to helping her clients move forward and thrive in the U.S. without having to worry about their immigration status or any other legal concerns.
Before joining our Gillin Law Group, Irang worked at one of Washington State's largest personal injury firms, located in Seattle.
In her free time, Kim enjoys exploring the natural beauty of the Pacific Northwest. She currently lives in Kirkland, Washington, with her son and husband. Kim is fluent in both Korean and English. She be reached at (425) 947-1130, ext. 108, and by email at irang@gillinlaw.com.

김이랑 변호사는 워싱턴주와 한국에서 모두 변호사 자격을 갖추고 있으며, 이민, 상법, 회사법 및 재산 계획/검인 분야의 법률 서비스를 제공합니다.   
김변호사는 한국에서 변호사로 활동하며 민사, 형사, 이민 등 다양한 법률 분야의 사건을 맡아 수행하였으며, 미국으로 이주한 후, 오하이오 주립 대학교 모리츠 로스쿨에서 LLM 학위를 취득하고 워싱턴 주 변호사 시험에 합격했습니다. 김변호사는 이민자들이 미국 법률 시스템안에서 직면하는 어려움을 깊이 이해하고 공감합니다. 고객들이 법적 지위, 기타 법률 문제에 대한 우려 없이, 미국에서 새로운 삶을 시작하고 성공할 수 있도록 진심을 다해 돕고 있습니다.
Gillin Law Group에 합류하기 전 시애틀에 위치한 워싱턴 주 최대 개인 상해 변호사 사무소 중 한 곳에서 근무했습니다.
김변호사는 현재 워싱턴 주 Kirkland에서 아들과 남편과 함께 살고 있습니다.김변호사의 전화 번호는 425-947-1130 (내선번호 108)이며, 이메일 주소는 irang@gillinlaw.com입니다.