National Interest Waivers (EB-2 NIW)
The EB-2 immigrant visa allows foreign workers with an advanced degree or with exceptional ability to live and work in the United States.
Generally, the EB-2 visa requires a job offer from a U.S. employer and labor certification. Labor certification can be an arduous process and requires a U.S. employer to apply through Program Electronic Review Management ("PERM").
Under certain circumstances, it may be impractical to have an employer obtain labor certification on your behalf. To avoid the labor certification process, you may apply for a National Interest Waiver ("NIW"). If granted, a NIW allows you to forego the job offer and labor certification requirements.
NIW Overview
The NIW exists so that foreign workers who may have significant or important contributions to make to the United States can immigrate without having a job offer. Because the purpose of the NIW is to provide benefits to the United States, U.S. Citizenship and Immigration Services ("USCIS") has broad discretion in granting NIWs.
Typically, an EB-2 visa application must be filed by a U.S. employer on your behalf. The NIW process provides an important exception: if you seek a NIW, you may self-petition for a NIW and file a Form I-140, Petition for Alien Worker, on your own.
NIW Requirements
The Immigration and Nationality Act ("INA") sets forth two steps that must be satisfied before USCIS, in its discretion, may grant your NIW petition. As a threshold matter, you must first demonstrate that you qualify for an EB-2 visa. You may satisfy this prong by showing that you hold an advanced degree or that you have an exceptional ability in the sciences, arts, or businesses. If you demonstrate your eligibility for an EB-2 visa, you must then establish that waiving the job offer and labor certification requirements would be in the United States' national interest.
While these two steps seem relatively simple, a common question persists: What exactly is meant by "in the national interest"?

Matter of Dhanasar
The INA is silent as to what the phrase "in the national interest" means. From 1998 – 2016, immigration officials relied upon Matter of New York State Dep't of Transp. ("NYSDOT") in determining whether a foreign worker was eligible for a NIW. NYSDOT established a three-part analysis:
Is the area of employment of substantial intrinsic merit?
Is the proposed benefit from the individual's endeavors national in scope?
Would the national interest be adversely affected if labor certification was required?
Both petitioners and USCIS critiqued NYSDOT's framework for being rigid and frequently misinterpreted. The third prong was particularly unworkable because the NYSDOT decision itself contained multiple articulations of what standard was to be used.
In an attempt to remedy the two decades of confusion over how to determine NIW eligibility, the Administrative Appeals Office ("AAO") published Matter of Dhanasar in December 2016. This decision clearly articulated a revised standard for reviewing NIW petitions.
Under the Matter of Dhanasar standard, after a foreign worker has demonstrated EB-2 visa eligibility, the petitioner must demonstrate by a preponderance of the evidence that:
the proposed endeavor has substantial merit and national importance;
the foreign national is well positioned to advance the proposed endeavor; and
on balance, it would be beneficial to the United States to waive the job offer and labor certification requirements.
Once the three elements are established, USCIS has discretion to grant the NIW.
Now, what does Matter of Dhanasar mean for you?
Your proposed endeavor must have substantial merit and national importance.
This initial element focuses on the specific endeavor you intend to pursue in the United States.
You can demonstrate the substantial merit of your endeavor in a variety of fields, including entrepreneurialism, culture, health, technology, and education. A simple way to show your endeavor's substantial merit is through evidence of its potential beneficial economic impact. But there is no need to worry if your endeavor does not have economic benefits. The AAO expressly acknowledged that a noneconomic undertaking, such as research, may be of substantial merit in and of itself.
You can demonstrate the national importance of your endeavor through its potential prospective impact. USCIS will consider whether your endeavor has a large geographic scope of impact. If the impact has national or global implications, USCIS will likely conclude the undertaking is of national importance. However, Matter of Dhanasar stresses that even local impacts may qualify as having national importance. For example, if your venture will employ a large number of U.S. workers in an economically depressed region, it may be of national importance despite its limited geographic scope. This is a substantial change from NYSDOT's requirement that the endeavor be national in scope.
You must be well positioned to advance the proposed endeavor.
USCIS determines whether you are well positioned to advance the endeavor by reviewing a variety of factors. Matter of Dhanasar provides a nonexhaustive list of factors to consider:
your education, skills, and knowledge
your past success in similar efforts
your plan for future activities
progress towards achieving the undertaking
interest of potential customers and investors in your proposed endeavor
Rest assured that you do not need to prove that your endeavor is more likely than not to succeed. Matter of Dhanasar acknowledges that even the best planned ventures may not succeed due to inherent uncertainties and external influences. Instead, you must simply show that you are well positioned to advance the endeavor when the circumstances so permit.
Waiver of the job offer and labor certification requirements must be in the United States' interest.
In determining whether a NIW is in the United States' interest, USCIS must balance the need to protect domestic workers with the need to waive labor certification when beneficial to the United States. Matter of Dhanasar provides a list of nonexhaustive factors for USCIS to consider in evaluating your petition, including:
whether it would be impractical for you to secure a job offer due to your specific proposed endeavor (i.e., you are an entrepreneur or self-employed inventor)
whether the United States would benefit from your contributions, regardless of whether there are qualified U.S. workers available
whether there is a sufficiently urgent national interest in your contributions
NIW and Physicians
USCIS often grants NIWs for medical doctors who meet stringent eligibility criteria. The INA permits NIWs for physicians who agree to work full-time as a doctor in an area with a shortage of health care providers.
If you are a doctor interested in obtaining a NIW, you must:
Agree to work full-time in a clinical practice for a designated time (normally for five years)
Obtain a statement from a state health department or federal agency acknowledging your work as a physician is in the public interest
Work in primary care (including obstetrics, pediatrics, and psychiatry) or be a specialty physician
Serve in one of the following designated areas:

Health Professional Shortage Area
Mental Health Professional Area (for psychiatrists only)
Medically Underserved Area
Veterans Facility
Physician Scarcity Area (for specialists only)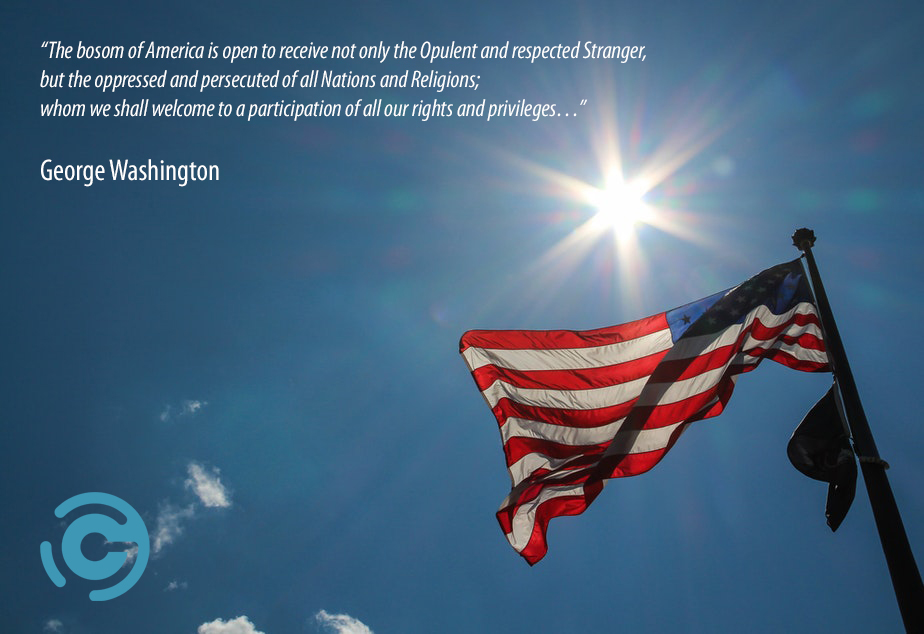 Resources on National Interest Waivers
We provide the following resources on National Interest Waivers (EB-2 NIW)
I've always known Mr. Gillin to be nothing less than intelligent, honest, and diligent in his craft. I refer all of my clients in need of immigration services to him with confidence, and I have heard nothing but good things. You're in good hands here.
— Jeffrey K. Traylor, Attorney at Law