O-1 Visas & Status
Individuals With Extraordinary Ability or Achievement
Are you a superstar or expert in your field? Do you want or need to work in the United States temporarily?
If you answered "yes" to the above questions, you may be eligible for an O-1 nonimmigrant visa.
The O-1 visa allows you to pursue your career in the United States temporarily without being subject to visa quotas or excessive wait periods.
What's the catch? You must possess extraordinary ability and have received national or international acclaim in the arts, sciences, education, business, or athletics.
In this article, Seattle O-1 visa lawyer Brandon Gillin discusses who is eligible for the O-1 visa, and what the process entails.
Who is eligible for an O-1 visa?
There are two types of O-1 visas.
The O-1A visa is for individuals at the very top of their fields who have earned national or international recognition for extraordinary ability in the sciences, education, business, or athletics. For example, we have represented individuals who are aerospace engineers, software developers, and university professors.
The O-1B visa is for individuals who have extraordinary ability in the arts, or who have a demonstrated record of extraordinary achievement in the film or television industry. Extraordinary ability in the arts applies to any creative field, including performing arts, culinary arts, and visual arts. For example, we have represented individuals who who are television studio set designers, keyboard/piano players, and ballet dancers.
What sets the O-1 visa apart from other temporary employment-based visas?
First, the O-1 visa authorizes employment in the United States for up to three years with the possibility of unlimited extensions. The O-1 visa lasts for the duration of the event(s) that makes you eligible for the visa. These events include short-term conferences and tours as well as full academic years and multi-year employment contracts related to the field of extraordinary ability.
Second, O-1 visa holders may have "dual intent." Dual intent means that you may intend to temporarily come to the United States as an O-1 nonimmigrant and simultaneously seek to become a lawful permanent resident (after all, if you meet the high "extraordinary ability" standard for an O-1 visa, you probably also meet the standard for one of the high-level employment-based categories for permanent residence). You do not need to demonstrate that you maintain a foreign residence. Some other nonimmigrant visas, such as the TN visa, are not dual intent visas.
Third, if your extraordinary ability is in the arts or athletics, your assistants and crew who provide essential support may accompany you as O-2 visa holders. The O-2 visa classification differs from the O-1 classification in a few notable ways. The O-2 classification requires proof of intent not to abandon the applicant's foreign residence and that s/he solely seeks entrance to the United States to assist in the O-1 beneficiary's performance. Typical examples of O-2 visa holders include stage crew and supporting actresses. Some other nonimmigrant visas, such as the H-1B visa, does not allow the visa holder to bring support staff in a derivative classification.
Fourth, your spouse and children may accompany or follow to join you as O-3 visa holders. While family members admitted under an O-3 visa do not have work authorization, they may study while in the United States.
Fifth, unlike H-1B, there is no numerical cap on the number of O-1 visas available each year, and there is no pre-set application window.
What is the process to obtain an O-1 visa?
If you believe you are eligible for an O-1 visa, an employer should file Form I-129, Petition for a Nonimmigrant Worker, with the United States Citizenship and Immigration Services ("USCIS") on your behalf. This petition allows USCIS to determine your eligibility for O-1 classification.
What does this mean? You cannot file the Form I-129 yourself. Your United States employer (or a United States agent for multiple employers or for a foreign employer) must file the petition. Your employer will be referred to as the "petitioner" and you will be known as the "beneficiary." Only one beneficiary may be included on each O-1 petition.
The following evidence must be included with the petition:
A consultation and written advisory opinion by a peer group or an expert in the field.

This requirement can be avoided if: (1) an appropriate peer group does not exist or (2) if you obtained a consultation within the prior two years for similar services and s/he submits a waiver request along with a copy of the prior consultation.

A copy of the employment contract containing the terms of the agreement. USCIS also accepts summaries of any oral contracts if there is other evidence of the contract, such as emails between the parties.
A detailed itinerary explaining the nature of the events or activities, including the beginning and ending dates.
What are the additional evidentiary requirements for an O-1A visa?
If you have won an internationally-recognized award (think Nobel Prize), then you are in luck! Such an award is sufficient evidence for an O-1A visa. In the more likely case that you are not one of the few Nobel Prize winners, you should submit evidence of at least three of the following:
Receipt of other prestigious awards in the area of your extraordinary ability
Membership in an organization requiring extraordinary ability
Recognition for your talent or expertise in a major trade publication or media
Significant contributions to advance the field of your expertise
Publication of your scholarly articles in professional journals or the media
Significant compensation for your expertise or employment in an essential capacity for a distinguished organization
Involvement as a panelist or judge for an event or work related to your expertise
What are the additional evidentiary requirements for an O-1B visa?
The O-1B visa has similar evidentiary requirements. Evidence of a nomination or receipt of a significant award, like an Emmy or Grammy, is sufficient. Otherwise, you should submit evidence of at least three of the following:
Performance as a lead in a distinguished production or performance for a distinguished organization (evidenced by critical reviews, endorsements, and press releases)
Wide-scale recognition (evidenced by critical reviews, trade journals, and media)
Record of critically acclaimed success (evidenced by ratings, box office receipts, and media)
Recognition from organizations, critics, or experts in the field
Significant compensation for your talent
What happens after an O-1 petition is submitted?
If USCIS denies the petition, the petitioner receives notice of the denial, including the reasons for the denial and the right to appeal.
If USCIS approves the petition, the petition is valid for the time necessary to accomplish the relevant events (up to three years). You may be admitted to the United States for the petition's validity period, plus an additional ten days before and ten days after the term of the visa.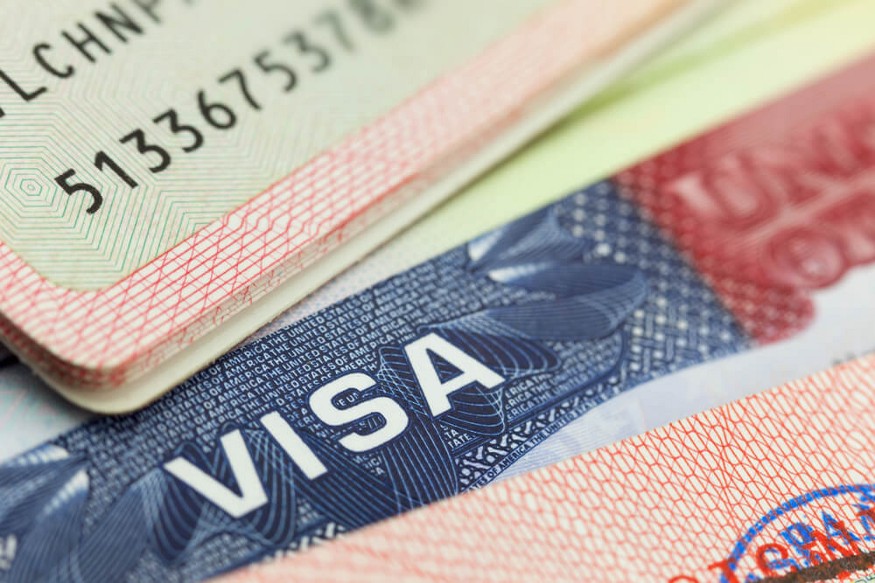 Resources on O-1 Visas & Status
We provide the following resources for the prospective O-1 visa applicant applicant.
Brandon helped me obtain my O-1A status. He is very responsive and reliable. I liked honesty and clarity about the process and timelines. When I had questions, he was always there to answer. Also, his knowledge about immigration law made me feel much better about my case. I definitely recommend him!
— Andie L.