Prosecutorial Discretion
One of the Department of Homeland Security's ("DHS") administrative agencies, Immigration and Customs Enforcement ("ICE"), oversees immigration enforcement and deportation.
While ICE is responsible for removing noncitizens who have a final order of removal entered against them, several conditions limit the agency's ability to carry out this role at full capacity.  Insufficient resources, changing humanitarian considerations, and social attitudes within the United States all contribute to, and limit, the manner in which ICE enforces immigration policies.
Due to these constraints, especially the lack of sufficient financial resources, ICE simply cannot remove every noncitizen who has a final order of removal entered against them. Instead, the agency must instead selectively pick and choose which cases to prioritize. Historically, presidential administrations and DHS officials have delivered guidance to ICE officers that specify which noncitizen populations should be the focus of removal efforts.
Although priorities for removal change under each presidential administration, ICE officials always need a mechanism available that allows them to shift energy and resources to higher priority individuals. The mechanism used by ICE officials is known as "prosecutorial discretion."
This article will describe how ICE exercises prosecutorial discretion, the benefits and consequences of a grant of prosecutorial discretion, and how the use of prosecutorial discretion has changed in recent years.
The immigration lawyers at Gillin Law Group, PLLC in represent individuals in removal proceedings seeking prosecutorial discretion. Our home immigration courts are in Seattle, WA and Portland, OR.
Prosecutorial Discretion Overview
In general, prosecutorial discretion refers to law enforcement agencies and enforcement bodies' ability to decide whether or not to enforce a law. Prosecutorial discretion may be exercised by an agency as a whole or by an individual officer. When an officer has authority to exercise prosecutorial discretion, the process permits the officer to determine whether charges should be initiated and the manner in which a case should be pursued.
If prosecutorial discretion is exercised favorably, it means that the officer opted to not take an enforcement action against someone who is otherwise eligible for that consequence.
Prosecutorial discretion may be exercised in numerous immigration situations. In the removal context, prosecutorial discretion provides ICE with the opportunity to decide which noncitizens to deport. When ICE exercises prosecutorial discretion, the agency terminates removal proceedings and stops the process of removing a noncitizen from the United States.
ICE's Exercise of Prosecutorial Discretion in Immigration Cases
There are two ways that ICE may choose to exercise prosecutorial discretion if you are in removal proceedings.
First, ICE may decide on its own to exercise prosecutorial discretion in your case.
Second, you may request prosecutorial discretion. Typically, requesting prosecutorial discretion is only a beneficial option if you are already in removal proceedings and lack viable defenses to an order of removal.
The method of requesting prosecutorial discretion may change based on your particular situation:
If removal proceedings have been initiated but you have not yet had a hearing before an immigration judge, you may request prosecutorial discretion directly from ICE
If you are in removal proceedings, you can request prosecutorial discretion from the immigration judge
If an immigration judge has already entered a removal order against you, you may request prosecutorial discretion on appeal
To accompany a request for prosecutorial discretion, you should typically submit a personal statement explaining why prosecutorial discretion should be exercised in your specific case. The Obama administration offered a clear list of humanitarian factors that could be considered favorably in your request. However, the Trump administration rescinded those guidelines, and it is currently unclear what factors are considered in reviewing a request for prosecutorial discretion. Previous examples of beneficial evidence to submit includes:
Birth certificates for your U.S. citizen children
Community ties to the United States
Medical conditions requiring treatment in the United States
Pregnancy
A Grant of Prosecutorial Discretion
If your request for prosecutorial discretion is granted, your case will be closed and your present removal proceedings will be terminated.
Unlike asylum or cancellation of removal, the exercise of prosecutorial discretion does not provide you with a pathway to lawful status. Instead, it is a limited purpose (and often last resort) request—you will receive no immigration benefits other than the halting of your removal proceedings and the removal itself.
You should be aware of several important limits. If you are granted prosecutorial discretion while in removal proceedings, you do not gain:
Work authorization;
Permission to travel outside the United States; or
Guaranteed protection from future removal proceedings.
You may only obtain work authorization if you qualify independently.
Changes in Prosecutorial Discretion by Administration
The exercise of prosecutorial discretion in removal proceedings is not the same year-to-year, much less from administration-to-administration. Instead, as the Executive Branch's priorities adjust, so does the use of prosecutorial discretion.
The Obama Administration
The Obama administration prioritized removing terrorists, noncitizens with criminal convictions, and other categories of individuals who committed specific immigration violations, such as individuals who recently crossed the U.S. border without authorization or individuals who were previously ordered removed. When noncitizens were eligible for removal but did not fit into the predefined priority categories, ICE officials had the ability to offer prosecutorial discretion.
The Trump Administration
In recent years, the ability of ICE officials to offer prosecutorial discretion has been dramatically altered. The Trump administration issued an Executive Order in January 2017 entitled "Enhancing Public Safety in the Interior of the United States." This Executive Order expanded the scope of who is deemed a priority as it essentially considers every noncitizen who is technically removable to be a priority. In addition, DHS no longer exempts entire classes or categories of removable noncitizens.
Under this administration, directives have indicated that all noncitizens who have a criminal conviction, potential criminal involvement (a much lower standard than a conviction), or a removal order should be considered high priority for ICE. Thus, the present standard is that prosecutorial discretion should only be used in extreme and unique situations.
Due to these combined measures, ICE agents have a lessened ability to make individual assessments about whether specific factors in a case should warrant the use of prosecutorial discretion.
Request a Consultation about Prosecutorial Discretion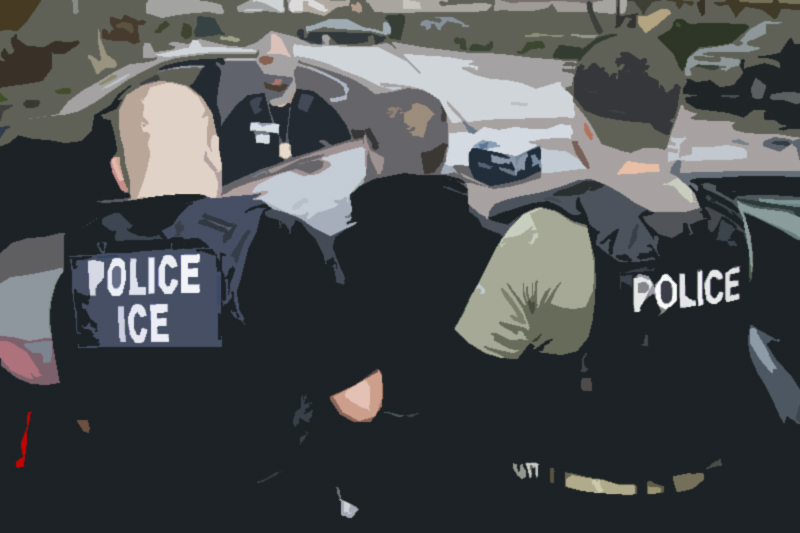 Resources on Prosecutorial Discretion
We provide the following resources on prosecutorial discretion:
I've always known Mr. Gillin to be nothing less than intelligent, honest, and diligent in his craft. I refer all of my clients in need of immigration services to him with confidence, and I have heard nothing but good things. You're in good hands here.
— Jeffrey K. Traylor, Attorney at Law