Special Immigrant Juvenile Status (SJIS)
If you are an immigrant youth living in the United States, you may be able to apply to get a green card and become a lawful immigrant in the US. One of the pathways available for you is the Special Immigrant Juvenile Status (SIJS). This immigration pathway is available for children who have been abandoned, neglected, or abused by either or both of their parents. If you're looking to apply through this pathway, there is a lot of information you need to be aware of. Read on to find out all you need to know about the SIJS and how to apply. 
What Is Special Immigrant Juvenile Status?
Special Immigrant Juvenile Status (SIJS) is an immigration pathway made available to underaged undocumented immigrants facing abuse, neglect, or abandonment by their parents. This can be either or both parents in this case. By filing for SIJS, an applicant may be able to apply for and become a legal permanent resident in the United States
In addition to being a pathway for obtaining permanent residency (and citizenship in the long run), obtaining SIJS status also offers several benefits to the applicant. Having a Special Immigrant Juvenile Status overrides several conditions that would otherwise make it difficult for an immigrant to obtain a green card. For instance, immigration violations such as working without authorization, unlawful entry, and other similar violations will not affect the applicant's chances of getting permanent residency if he/she obtains SIJS. 
Eligibility criteria for SIJS 
To qualify for SIJS, there are specific requirements that a child must fulfill. These include: 
Applicants must be below 21 years of age 

Applicant must be unmarried 

He/she must have been declared dependent in a family court. 

There must be no possibility of reunification with either or both parents as a result of abandonment, abuse, neglect, and any other similar scenarios as established by law. 

The minor is unable to safely return to his/her country of nationality or home country because it is not in his/her best interest to do so. 
How to apply for SIJS 
A Special Immigrant Juvenile Status application has two main stages. In the first stage, the minor must file a proceeding in the family court of the county where he/she resides. The goal of this court filing is to obtain a special findings order that confirms that the minor is eligible for an SIJS application. 
The proceeding, in this case, might be a guardianship, special custody, or adoption proceeding. A guardianship proceeding declares the applicant as a dependent of the court. The court may also grant special custody to the state or to a private agency. Alternatively, it could be an adoption proceeding that grants legal custody of the minor to a private individual. While filing for guardianship is the common way to go, the other options are open as well. Regardless of how it's done, the ultimate goal is to get an order from the family court that declares the minor eligible for the SIJS application. 
Once this is done, the second stage of the application may begin. This involves applying to the 
United States Citizenship and Immigration Service (USCIS) for Special Immigrant and Juvenile status. 
What next after getting an order from the family court? 
After getting the court order that declares your eligibility, your attorney can now proceed to file an SIJS application. Usually, your lawyer will need all the information they can get from you about your situation to confirm your eligibility for SIJS. They may schedule an interview to find out more information from you. Be sure to disclose all the information that will be valuable to preparing your case. 
The application must fulfill two conditions. The first is to prove that you cannot be reunited with your parents due to abuse, neglect, abandonment, or any other similar reason. The second condition is that it is not in your best interest to go back to your home country or country of residence. Both of these conditions must be fulfilled for a successful application. 
The United States Citizenship and Immigration Service will process your application and make a decision within 180 days of filing the petition. In some cases, they may request additional evidence to further establish your eligibility. If this happens, your application is paused until the requested evidence is provided and will resume consequently once you supply the requested evidence. 
At the end of 180 days, if your application is approved, you will receive an approval notice from the USCIS. If the petition is denied, you will receive a written decision explaining why it was declined and how the decision can be appealed. 
Can I work if I have SIJS?
Getting an SIJS approval does not automatically give you work authorization. You only get this when you become eligible to apply for permanent residence. However, getting your SIJ status approved also means you can apply for a work permit and permanent residence immediately. If you're below 18, the law requires you to attend school. This means there's a limit to the number of hours you are permitted to work and you can only work after getting a school-based work permit from your school.
If I have SIJS, can I help family members?
Getting SIJ status approved does not bestow any immigration benefits on your parents. This means you cannot petition for your parents even if you have a good relationship with one of them. Also, note that getting married while your SIJS application is ongoing can jeopardize your application. After you obtain SIJS and your green card is approved, you can get married without voiding your status. Also, if your spouse is not a US citizen or permanent resident, you may be able to petition for their green card as well. 
Conclusion 
Obtaining Special Immigrant Juvenile Status can be a long and complicated process. You will need the assistance of an immigration lawyer to help you prepare the petition to prove your SIJS eligibility with the USCIS. A lawyer will also help you work out all the other details of your case and improve your chances of getting approved.
Request a Consultation about Special Immigrant Juvenile Status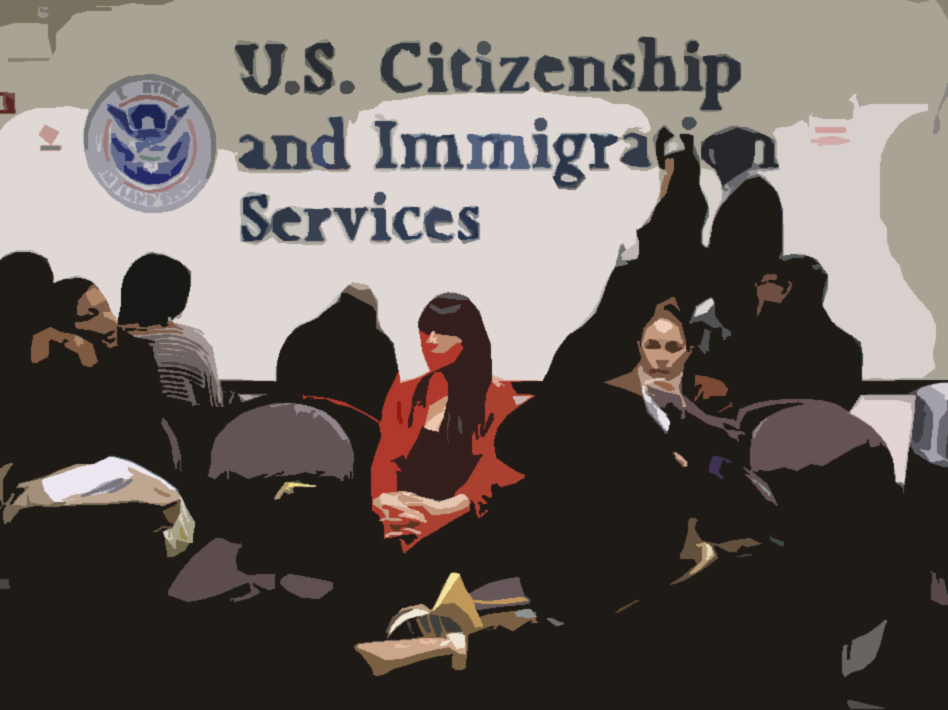 Resources on SIJS
We provide the following resources on Special Immigrant Juvenile Status:
I've always known Mr. Gillin to be nothing less than intelligent, honest, and diligent in his craft. I refer all of my clients in need of immigration services to him with confidence, and I have heard nothing but good things. You're in good hands here.
— Jeffrey K. Traylor, Attorney at Law