Withholding of Removal (WOR)
Withholding of Removal (WOR) is a form of relief from removal/deportation that is available to non-citizens of the United States. If you have reasons to believe that you will be in danger if you return to your home country, one of the ways to avoid removal/deportation is by applying for WOR.
WOR, if granted, allows an individual authorization to remain in the U.S. The successful applicant must show that it is more likely than not that their life or freedom would be threatened on account of race, religion, nationality, membership in a particular social group, or political opinion in the proposed country of removal. WOR not only bestows the right to live in the U.S. but also gives employment authorization.
There are two pathways for applying for WOR. You can apply under the United States immigration law (the Immigration & Nationality Act) or through the United Nations Convention Against Torture and Other Cruel, Inhuman or Degrading Treatment or Punishment (CAT).
Withholding of Removal under U.S. Immigration Law (INA Section 241(b)(3))
If you are applying for Withholding of Removal (WOR) under the INA, you must prove that your life or freedom isn't guaranteed if you are removed to your home country. You may apply if you feel threatened based on your race, religion, nationality, political views, or being part of a social group.
Typically, if you have previously suffered persecution based on any of these grounds, it is easier to prove that your life may be under threat again if you're made to return to your country. However, if there's no history of persecution, your application will only be granted if you're able to prove beyond doubt that you will be in danger if deported.
The burden of proof for Withholding of Removal is higher than that of asylum. For WOR, applicants are expected to show that there's at least a 51% chance of them suffering persecution in the future if they're deported. This is higher than the 10% likelihood of persecution needed for asylum cases. The WOR "more likely than not" standard was established by the U.S. Supreme Court in INS v. Stevic, 467 U.S. 407, 412 (1984). To meet this burden of proof, the respondent must establish a "clear probability" that they will be subject to persecution on account of a protected ground if returned to the country from which they seek WOR. See INS v. Cardoza-Fonseca, 480 U.S. 421, 425 (1987). Credible testimony by itself might suffice to meet this burden. If past persecution on account of one of the protected characteristics (i.e., political opinion) is established, the burden of proof shifts to the Department of Homeland Security (DHS) to establish that it is not more likely than not that the applicant would be persecuted. If the fear is related to future threat to life or freedom, the respondent must establish that it is more likely than not that they would suffer such a threat in the future.
Unlike asylum cases, the granting Withholding of Removal is not discretionary. It is mandatory, which means the immigration judge (IJ) must approve your application once you have met the burden of proof required for this type of application. If the IJ does not grant WOR, the individual may appeal the decision to the Board of Immigration Appeals (BIA) (see 8 CFR Section 1208.31).
Note that certain conditions could make you ineligible for WOR. You may be barred from receiving WOR if you fall into any of these categories:
If you have participated in the persecution of others in the past
If you're considered a threat to the national security of the United States
You were convicted of a particularly serious crime (PSC) or a severe nonpolitical crime (SNC)
Withholding of Removal under the Convention Against Torture
The United States is a signatory to the Convention Against Torture and Other Cruel, Inhuman or Degrading Treatment or Punishment (CAT). Thus, you may apply for Withholding of Removal (WOR) under the CAT. Signatories to the treaty have agreed not to deport non-citizens to their home country if there are substantial grounds to believe that the individual will be tortured. Torture, in this case, refers to any act that causes severe pain or suffering to a person as means to:
Force a confession or retrieve information,
Punish the person
Intimidate the person
Any other reason that is based on discrimination
The applicant must prove that the torture is being committed or encouraged by the government or someone acting on the government's behalf in your home country. This also applies to cases where the government is being willfully blind and will do nothing to prevent the persecution from happening.
Note that some situations or conditions disqualify an applicant from applying for WOR under the CAT. These conditions are similar to those highlighted above concerning an application under the INA.
How to Apply for WOR
Whether you're applying under the INA or the CAT, the first step to applying for Withholding of Removal (WOR) is to fill the Application for Asylum and Withholding of Removal form with USCIS (This is also known as Form I-589).
The application is entirely free, and there is no filing deadline for your application (unlike an asylum application). You can apply for WOR at the same time you're applying for asylum. This way, if your asylum is denied, your case will be referred to an immigration court where your WOR case will be heard. You will be sent a Notice to Appear for your hearing where you (and your lawyer) will attempt to prove your case before an immigration judge.
The application process for WOR can be complex; hence, it is best to consult with an immigration lawyer for guidance with filing your application and presenting your argument. Consulting a knowledgeable lawyer to help you prove your case also improves your chances of a successful result. The ICE (Immigration and Customs Enforcement) will also be present in court to prove that you are not eligible for WOR. Therefore, you need all the help you can get to prepare your case and present your evidence to show that you cannot be safely removed/deported to your home country.
The decision on your application will be based on the evidence you present during your hearing. If successful, your application will authorize you to remain and work in the U.S. However, WOR does not come with some of the benefits associated with asylee status. For instance, while asylum provides a possibility of becoming a lawful permanent resident of the United States, Withholding of Removal does not. Also, you cannot bring in your relatives into the U.S. while holding WOR status.
If your application is declined, you will likely be removed/deported to your home country unless you timely file an appeal with the Board of Immigration Appeals (BIA).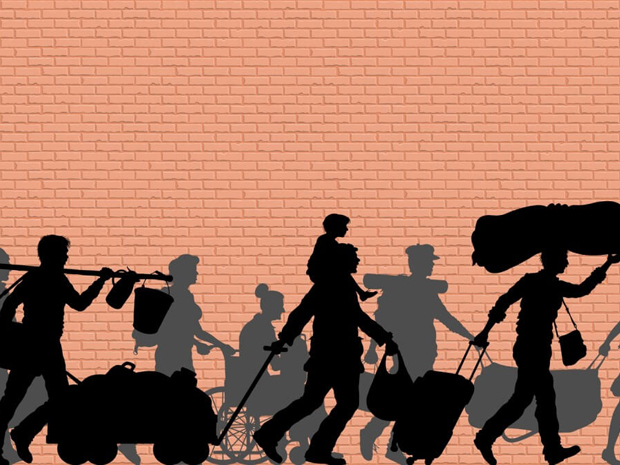 Resources on Withholding of Removal
We provide the following resources about Withholding of Removal:
Brandon handled my case smoothly without any issues. He was very professional and explained to me my options concerning the situations that I was giving. The experience with him was even better than advertised. His flat rate, excellent communication, the positive outcome of my case, and professionalism were impressive. He was super attentive and dedicated and will treat your case/problem as his own. He is always available via email or phone.
I would highly recommend his services to any of my friends in need.