H-1B Visas & Status
Obtaining an H-1B visa is an extremely attractive pathway for highly skilled professionals who are interested in working in the United States. As one of the most widely discussed nonimmigrant classifications, the H-1B visa provides an opportunity for foreign workers in specialty occupations to temporarily work in the United States. This article, written by Seattle H-1B lawyer Brandon Gillin, describes who may be eligible for an H-1B visa, how to apply, and the notorious numerical cap.
H-1B Specialty Occupations
H-1B visas permit U.S. employers to hire foreign workers in specialty occupations. As a general matter, these foreign workers fill specific skilled job positions for which there are not otherwise qualified U.S.-based workers.
Eligible individuals must work in an occupation that (1) involves the practical and theoretical application of a highly specialized body of knowledge and (2) requires at least a bachelor's degree (or its equivalent) in the specialty as a minimum qualification for joining the occupation. Examples of common specialty occupations include health care, engineering, education, and accounting.
Professions qualify as "specialty occupations" if:
The specific position requires a bachelor's degree or higher as a minimum qualification;
The required degree is common to the industry;
The degree is required because the position's unique or complex nature demands it;
The employer generally requires the degree for the specific position; or
The specific position's job duties are so specialized and complex that the necessary knowledge is typically associated with having a bachelor's degree or equivalent specialized training and experience.
The specialized worker must either:
Hold a bachelor's degree or higher (or its foreign equivalent) from an accredited institution as required by the specialty occupation; or
Hold a state-specific unrestricted license or certification authorizing immediate practice in the specialty occupation.
Other H-1B Workers
H-1B visas are also available for foreign workers who are employed as Department of Defense ("DOD") Research and Development Project Workers. These qualifying individuals perform services that require exceptional merit and ability. The particular job must require at least a bachelor's degree in the field of the particular position. The following evidence must be submitted:
A letter from the DOD Project Manager, verifying the foreign worker's role in the particular project (either a cooperative research and development project or a coproduction project under a Government-to-Government agreement).
A description of the foreign worker's duties with the project and dates of employment.
A statement detailing all non-U.S. citizens working on the particular project.
Fashion models may also qualify for H-1B visas. The relevant position must require a prominent fashion model and the model must have distinguished merit and ability.
H-1B Application Process
Applying for an H-1B visa is a multi-step process. If you are interested in pursuing an H-1B visa, you must have a sponsoring U.S. employer or agent. The U.S. employer/agent (known as the petitioner) files the required documents on behalf of the foreign worker (known as the beneficiary).
For specialty workers and fashion models, petitioners must first submit Form ETA-9035/9035E, Labor Condition Application, to the Department of Labor for certification. Petitioners attest that they will pay the H-1B worker a prevailing wage and provide appropriate working conditions. The process also requires the petitioner to provide notice to U.S. employees by filing a notice with the relevant union or posting a notice at the place of employment.
As announced in December 2019, H-1B prospective petitioners must now complete an electronic registration process with U.S. Citizenship and Immigration Services ("USCIS"). This registration provides general information about the prospective petitioner and each potential beneficiary. U.S. employers may only submit one registration per foreign worker.
If USCIS receives more registrations than available visas, USCIS will conduct a lottery to determine which registrants may file H-1B petitions. If a registrant is selected, the U.S. employer then has at least 90 days to file the H-1B petition. Through this process, petitioners only submit H-1B petitions after finding out whether a visa number will be available.
For context, USCIS received approximately 275,000 registrations during the 2021 Fiscal Year.
The petitioner must then submit a completed Form 1-129, Petition for Nonimmigrant Worker, to the appropriate USCIS service center along with any required Labor Condition Certification.
Once USCIS approves the Form I-129 petition, the prospective H-1B worker must apply for an H-1B visa at a U.S embassy or consulate.
Duration of H-1B Status
Generally, H-1B visa holders may be admitted to the United States for a period of up to three years. While extensions are available, they are typically limited to six years.
If an H-1B visa holder resigns before the period of authorized stay has expired, the visa holder must pay for their own return transportation. However, if the employer terminates the employment early, the employer must pay for the return transportation.
Dual Intent
Unlike various other nonimmigrant classification, H-1B visa holders may have "dual intent." Dual intent means that while the foreign worker enters the United States for a temporary professional opportunity, the foreign worker may simultaneously seek lawful permanent residency (also known as a Green Card). Ultimately, obtaining lawful permanent residency provides a pathway to U.S. citizenship.
H-1B Cap
One significant obstacle with the H-1B classification is the annual cap. Each fiscal year, the U.S. government limits the number of H-1B visas/statuses. For over a decade, the numerical limit has been capped at 65,000. There are an additional 20,000 visas available for individuals with a master's or doctorate degree from a U.S. university.
A few employers are exempt from the numerical cap. H-1B applicants employed by institutions of higher education, nonprofit research organizations, and government research organizations are all exempt from the 65,000 visa limit.
Portability
Under certain conditions, H-1B visa holders may change employers. H-1B visa holders may change U.S. employers and maintain their legal status as an H-1B nonimmigrant if:
The new employer files Form I-129, Petition for a Nonimmigrant Worker, prior to the expiration of the foreign worker's authorized stay, and
The new employer submits an approved Labor Condition Application.
Family Members of H-1B Visa Holders
Your spouse and unmarried children under the age of 21 may be eligible for the H-4 nonimmigrant status. Under the H-4 classification, your family members may attend school but generally cannot work.
However, certain qualifying H-4 spouses of H-1B visa holders may work in the United States by filing Form I-765, Application for Employment Authorization. These applicants must be married to an H-1B nonimmigrant who is in the process of obtaining employment-based lawful permanent residence.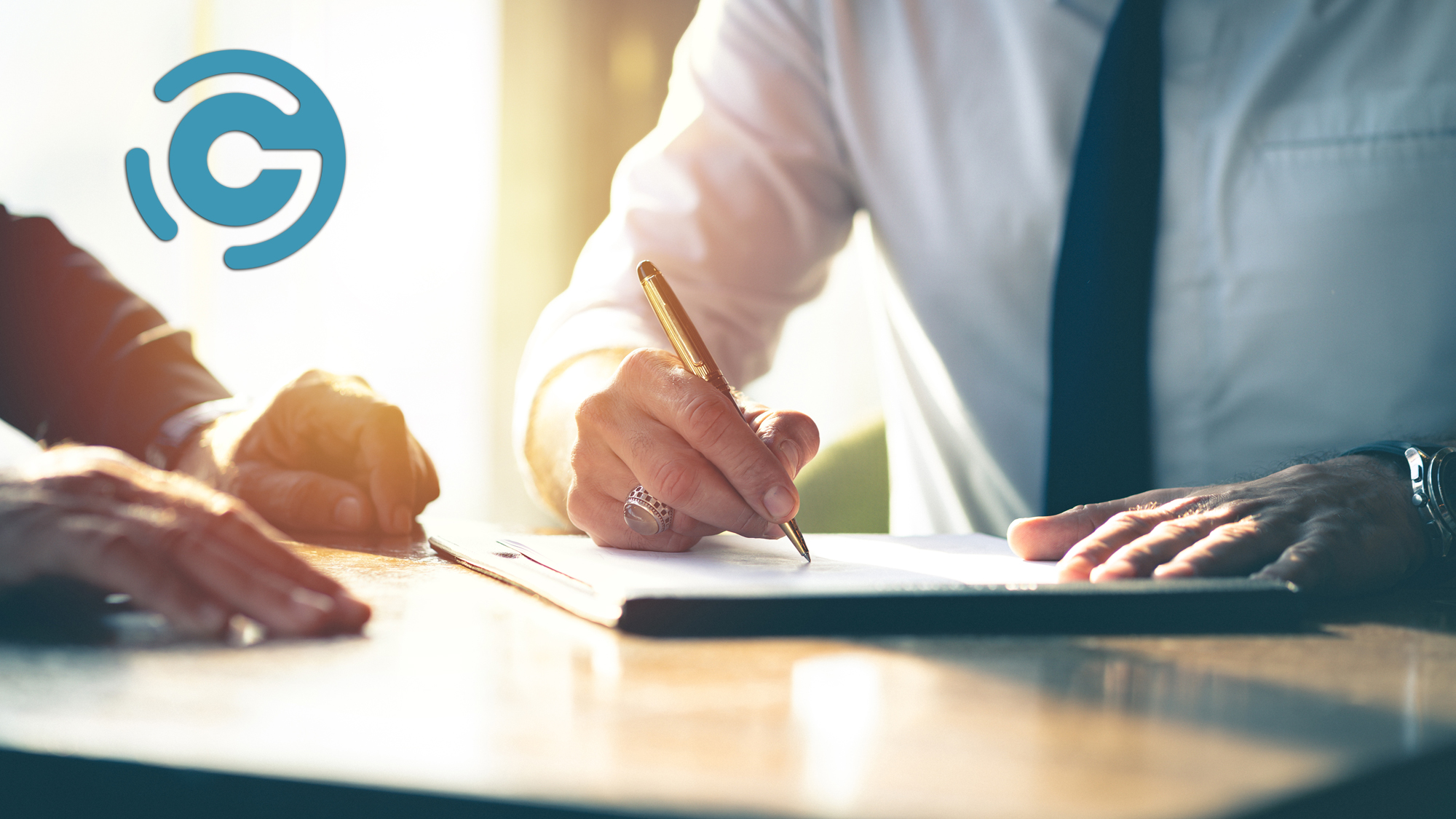 Resources on H-1B Visas & Status
We provide the following resources for the prospective H-1B applicant.
I've always known Mr. Gillin to be nothing less than intelligent, honest, and diligent in his craft. I refer all of my clients in need of immigration services to him with confidence, and I have heard nothing but good things. You're in good hands here.
— Jeffrey K. Traylor, Attorney at Law