Immigration Vaccination Waiver
The Immigration & Nationality Act (INA) requires that an individual seeking lawful permanent resident status (whether through an immigrant visa or adjustment of status) prove that s/he has been vaccinated against certain vaccine-preventable diseases. See INA 212(a)(1)(A)(ii). The statute specifically lists the following diseases: mumps, measles, rubella, polio, tetanus and diptheria toxoids, pertussis, influenza type B and petatits B, and any other vaccinations against vaccine-preventable diseases recommended by the Advisory Committee for Immunization Practices.
On October 1, 2021, USCIS began requiring that individuals also complete the COVID-19 vaccine series before a civil surgeon can complete an immigration medical examination and sign the Form I-693, Report of Medical Examination and Vaccination Record.
When the new COVID-19 vaccination requirement took effect, our office began to receive many inquiries about whether there was an exemption for this requirement. The short answer is, "yes." This article, written by Seattle immigration lawyer Brandon Gillin, discusses the immigration vaccination requirement, including the new COVID-19 vaccination requirement, and the waiver available because of religious belief or moral conviction. The article does not discuss the blanket waivers for missing vaccination documentation or if the vaccination is not medically appropriate. For more information about those waivers, see the USCIS Policy Manual on the Waiver of Immigrant Vaccination Requirement.
Waiver due to Religious Belief or Moral Conviction
If an individual establishes that s/he is opposed to vaccinations in any form, and the basis of the objection is due to a sincere religious belief or moral conviction (not scientific or political beliefs), USCIS may grant a waiver of the vaccination requirement. The application is made on Form I-601, Waiver of Grounds of Inadmissibility.
The applicant must be opposed to all vaccinations in any form.
An applicant may not "pick and choose" which vaccinations s/he is opposed to; rather, s/he must demonstrate that s/he is opposed to all vaccinations. USCIS has stated that if an applicant has received certain vaccinations but not others, the waiver application will not automatically be denied, but instead an adjudicating officer should consider the reasons provided for having received those vaccines. The officer may consider all credible circumstances and accompanying evidence in making a decision.
The objection must be based on religious beliefs or moral convictions.
USCIS states that, "on one hand, the applicant's religious beliefs must be balanced against the benefit to society as a whole. On the other hand, the officer should be mindful that vaccinations offend certain persons' religious beliefs."
Claiming without evidence an opposition against vaccinations due to a religious belief or moral conviction will likely not convice an adjudicator to approve the waiver application. Instead, an applicant would be better served by gathering evidence of the religious belief or moral conviction. Is the applicant a member of a religious group known to oppose vaccinations? If so, letters from the religious group may be useful. Has the applicant ever applied for other types of vaccination waivers in other contexts besides immigration? If so, proof of filing those applications may be useful.
The religious belief or moral conviction must be sincere.
USCIS concedes that an applicant need not be a member of a recognized religion to be eligible for the waiver. The statute refers to religious beliefs or moral convictions, not religious or moral establishments.
The applicant has the burden of establishing a strong objection to vaccinations that is based on religious beliefs or moral convictions, as opposed to a mere preference against vaccinations. ​
The applicant must demonstrate s/he deserves the waiver as a matter of discretion
As is generally the case for waivers, an immigration vaccination waiver requires an officer to consider whether the grant of the waiver is warranted as a matter of discretion. This is usually warranted if the applicant establishes that s/he objects to the vaccination requirement on account of religious beliefs or moral convictions.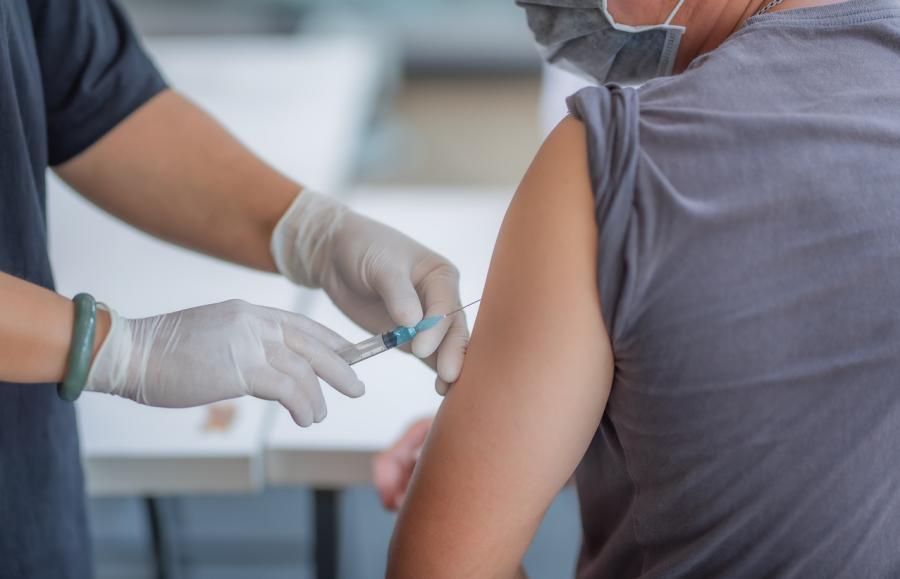 Gillin Law Group, PLLC
U.S. Immigration & Nationality Lawyers
Tel. (425) 947-1130
Email: info@gillinlaw.com
Resources on Immigration Vaccination Waivers
We provide the following resources for the prospective immigration vaccination waiver applicant.
I've always known Mr. Gillin to be nothing less than intelligent, honest, and diligent in his craft. I refer all of my clients in need of immigration services to him with confidence, and I have heard nothing but good things. You're in good hands here.
— Jeffrey K. Traylor, Attorney at Law