The Process for a Marriage Green Card
This article discusses the process by which an individual applies for lawful permanent residency in the United States through the family relationship of marriage to either a U.S. citizen or a lawful permanent resident. It is commonly known as the "marriage green card."
The Options
There are only two ways to apply for a marriage green card. The first is through Adjustment of Status (if the foreign national spouse is already in the United States), and the second is through Consular Processing (if the foreign national ("FN") spouse is outside the United States).
Both ways require a Form I-130 to be completed and submitted along with the appropriate government filing fee to USCIS.
With Adjustment of Status, the Form I-485 can be submitted along with the Form I-130. Both are typically adjudicated at an interview with both spouses in front of a USCIS officer at a local USCIS Field Office.
With Consular Processing, the I-130 must be approved first. Once that form has been approved, USCIS will forward the approval to the National Visa Center ("NVC") for the next step, which is to collect more government fees, documents from the spouses, and the immigrant visa application on Form DS-260. After NVC receives what they need and deems the materials "documentarily qualified," NVC will forward the case to whichever U.S. Consulate is handling the matter to schedule an interview. Usually it's the U.S. Consulate in the FN spouse's home country, although it doesn't have to be if the FN spouse is a permanent resident or nonimmigrant visa holder in a different country.
Adjustment of Status
An application for adjustment of status (AOS) is made on Form I-485. In addition to the completed and signed form itself, there is a government filing fee that must be submitted. There are also required initial evidentiary documents that must be submitted with the form that establish prima facie eligibility. The most up-to-date edition of the form, the correct filing fee, and list of required documents all can be found on the USCIS web site on its dedicated I-485 web page.
The government must determine that the applicant is eligible for lawful permanent residence (LPR) status through AOS. Whether someone is eligible for AOS is determined by if the applicant meets the requirements set forth in Immigration and Nationality Act (INA) Section 245(a). An additional requirement in a marriage-based case is that the officer must determine that the marriage is bona fide.
INA 245(a) Eligibility
Adjustment of Status (AOS) under Section 245(a) of the INA allows certain individuals to apply for lawful permanent resident status (a green card) while they are physically present in the United States. Below is a summary of the key requirements for AOS under INA Section 245(a):
Eligibility Category: To be eligible for AOS under Section 245(a), you must fall into one of the following categories:
Immediate relatives of U.S. citizens, such as spouses, parents, and unmarried children under 21 years old. This article, of course, focuses on the spousal relationship.

Family-sponsored preference categories, including unmarried adult children of U.S. citizens and spouses and unmarried children of lawful permanent residents.
Employment-based preference categories, if you have an approved employment-based immigrant petition (Form I-140).
Diversity Visa (DV) Lottery winners.
Other specific categories as outlined in the INA.

Inspection and Admission: You must have been inspected, admitted, or paroled into the United States. In other words, you must have entered the U.S. legally.
Visa Availability: There must be an immigrant visa number available to you at the time you file your AOS application. Visa numbers are subject to annual quotas and preference categories.
Priority Date: For family-sponsored and employment-based preference categories, you must have a priority date, which is established when a visa petition is filed on your behalf. Your priority date must be current according to the Visa Bulletin issued by the U.S. Department of State.
Continuous Presence: You must have maintained continuous lawful presence in the United States from the time of your last entry until the time you file your AOS application. Any unauthorized departures from the U.S. may disrupt continuous presence.
Admissibility: You must be admissible to the United States. This means you must not have committed certain crimes or violated immigration laws that would make you ineligible for AOS.
Filing Form I-485: You must file Form I-485, Application to Register Permanent Residence or Adjust Status, along with all required supporting documents and fees. This form is used to apply for AOS.
Biometrics and Interview: You will be required to attend a biometrics appointment to provide fingerprints and a background check. Some time after your biometrics appointment, most couples will need to attend an interview with U.S. Citizenship and Immigration Services (USCIS) so an immigration officer can make a determination of your admissibility and the bona fides of your marriage.
Medical Examination: You must undergo a medical examination by a designated civil surgeon and submit the required medical examination forms as part of your AOS application. The medical examination may be submitted with your initial filing, or you may bring it to the interview and hand it directly to the immigration officer.
Affidavit of Support: For marriage-based AOS applications, you will need a sponsor who is willing to sign an affidavit of support (Form I-864) to demonstrate that you will not become a public charge. By default, your sponsor is your petitioning spouse. If your spouse's income and/or assets are not sufficient, you will need to obtain a joint sponsor who has sufficient income and/or assets to sign a separate Form I-864.
It's important to note that the requirements for AOS can vary depending on your specific immigration category and circumstances. Consulting with an immigration attorney or reviewing the latest USCIS guidance is advisable to ensure that you meet all the specific requirements for your case.
Consular Processing
Consular Processing (CP) of an immigrant visa has the same basic eligibility requirements for lawful permanent residency as Adjustment of Status. An applicant cannot be inadmissible, etc. There are notable differences in CP than that of AOS, however.
With CP, the adjudicating agency for the immigrant visa is the U.S. State Department. The State Department has a different interviewing protocol altogether. A consular officer (CO) who works for the State Department must follow the Foreign Affairs Manual when conducting interviews.
Backing up–as stated above, the process starts with a Form I-130 filed with the U.S. Citizenship & Immigration Services (USCIS), a sub-agency of the U.S. Department of Homeland Security. Once the I-130 is approved, the case moves to the U.S. State Department. The first stop is the National Visa Center (NVC). After NVC does it's processing, it forwards the case to whichever U.S. Consulate will be conducting the interview and visa issuance.
Just like with AOS, an applicant for an immigrant visa through CP must not be inadmissible. The DS-260 is designed to determine if an applicant is admissible or not. At the visa interview, a CO typically takes much less time in interviewing an applicant than a USCIS immigration officer would in an AOS case. A CO typically only asks a few questions, so it is vitally important for the applicant to be prepared for whatever the CO may have to ask, and the U.S. citizen spouse typically is not invited to an immigrant visa interview, so the applicant is on his/her own.
Common Issues in Marriage Green Card Applications
Many issues can arise in an application for AOS or an immigrant visa through Consular Processing; too many to list here. The application forms themselves (Form I-485 for AOS and Form DS-260 for an immigrant visa) have pages upon pages of questions (currently approximately 90 such questions) meant to determine whether an applicant is eligible or not. For example, there is a question on each of these forms that asks, "Have you EVER been a member of, or in any way affiliated with, the Communist Party or any other totalitarian party (in the United States or abroad)? If an applicant were to select, "Yes" to that question, s/he may trigger the ground of inadmissibility which is written in the INA– "In general, any immigrant who is or has been a member of or affiliated with the Communist or any other totalitarian party (or subdivision or affiliate thereof), domestic or foreign, is inadmissible." See INA 212(a)(3)(D)(i). If an immigration agency determines that this ground of inadmissibility exists, it is incumbent upon the applicant to either (1) point out if one of the exceptions exist, or (2) accept the finding and submit a waiver of the ground of inadmissibility. This article will not get into the exceptions or the waiver possibility, but we have other web pages on those topics.
Some of the most common issues we see in our practice include:
Fraud/misrepresentation;
Membership in a totalitarian regime (common among citizens of China and Vietnam);
Unlawful presence;
Certain criminal convictions;
Marijuana usage and/or possession;
Noncompliance with terms of prior J-1 visa;
Alien smuggling;
Prostitution (either engaging in prostitution or procuring prostitution); and
Prior deportations.
Some of these grounds of inadmissibility have waivers available, and some do not.
The Interview
Aside from some of these grounds of inadmissibility issues, some couples experience an issue with proving that their marriage is bona fide and was entered into in good faith. For purposes of this discussion, I will refer to Adjustment of Status applications as opposed to applications for immigrant visas through consular processing. In AOS cases, the couple typically lives together and the likelihood of the couple having some of the more traditional marriage-based evidence is higher. In CP cases, the couple typically lives apart–the U.S. citizen petitioning spouse lives in the U.S., and the FN spouse lives abroad (this is not always the case–sometimes both spouses live abroad in another country). In an interview for an AOS application, the most likely scenario is that the couple will have an interview together at their local USCIS Field Office. We have a video explaining what to expect at an AOS interview. Sometimes an officer will separate a couple if marriage fraud is suspected. This is sometimes referred to as a "Stokes interview," which is named after a Federal District Court case, Stokes vs. INS, 393 F. Supp. 24 (S.D.N.Y. 1975). This article does not discuss the Stokes interview.
The interview is the opportunity for the immigration officer to ask questions of the couple and retrieve documents that tend to show that the marriage is bona fide and was entered into in good faith. The interviewing officer will likely ask questions about how the couple met, their hobbies, daily routine, and the like. The officer will then almost certainly ask for "joint documents" from the couple so to be able to add such evidence to the file in support of a finding of positive discretion. Such documents may include (but are not limited to): photos of the couple together, joint bank account statements, joint credit card statements. joint insurance documents (health, auto, life), estate planning documents, joint utility bills, jointly signed lease agreements, joint mortgage documents, and joint ownership of assets.
Our Experience
The lawyers at Gillin Law Group are experienced in assisting individuals with marriage green card applications. Our team works tirelessly for our clients and advocates for them every step of the way.
Brandon Gillin, Immigration Attorney
Tel. (425) 947-1130
Email: info@gillinlaw.com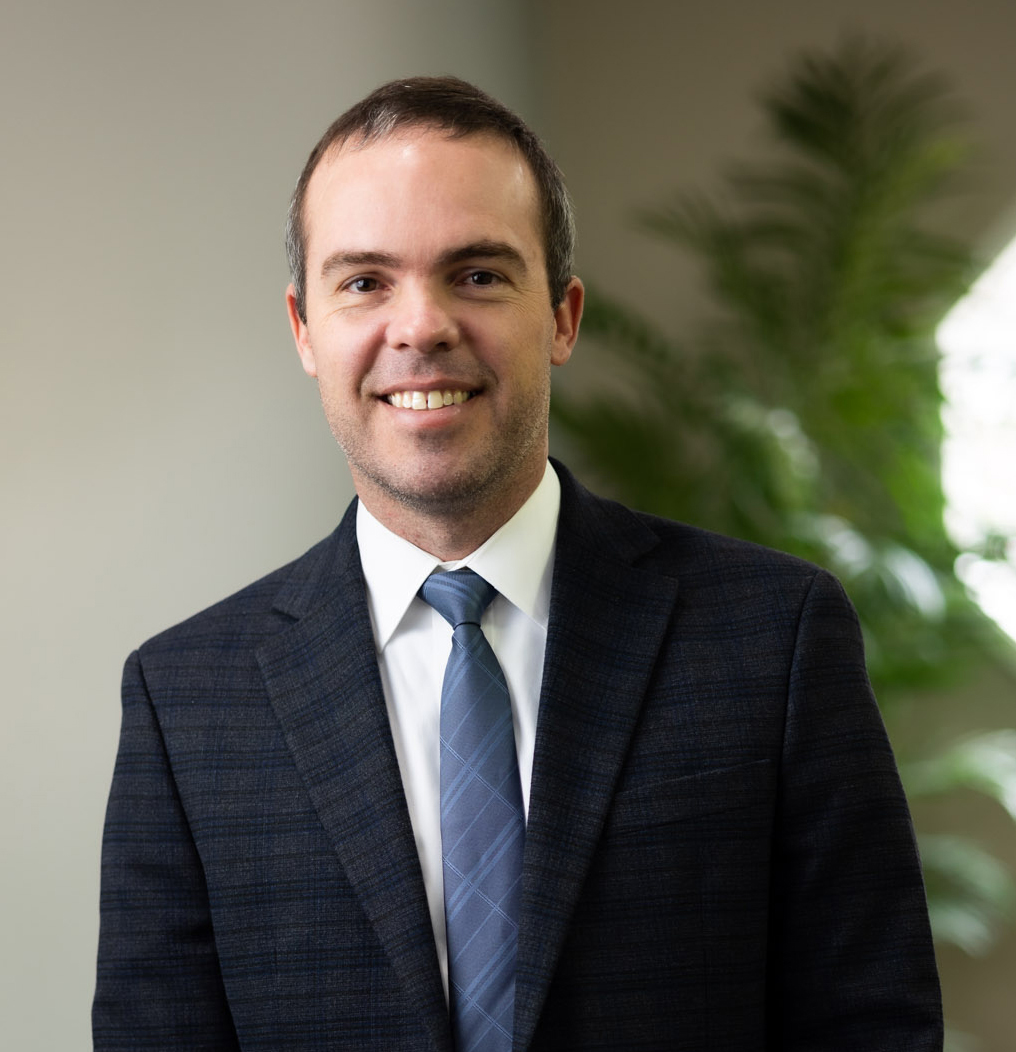 I've always known Mr. Gillin to be nothing less than intelligent, honest, and diligent in his craft. I refer all of my clients in need of immigration services to him with confidence, and I have heard nothing but good things. You're in good hands here.
— Jeffrey K. Traylor, Attorney at Law