TN NAFTA Professionals
If you are a Canadian or Mexican citizen working in a professional capacity, you may be eligible for temporary admission into the United States through a nonimmigrant status known as the TN classification.
The North American Free Trade Agreement ("NAFTA"), effective since January 1994, was created as a means of increasing business and trade relationships between Mexico, Canada, and the United States. The TN classification helps facilitate successful business relations between the NAFTA countries by allowing for temporary employment opportunities for Mexican and Canadian citizens who wish to engage in business activities in the United States at a professional level.
In this article, Seattle TN visa lawyer Brandon Gillin discusses the eligibility requirements for the TN visa.
General TN Eligibility Requirements for NAFTA Professionals
You are a Mexican or Canadian citizen;
You are a member of a qualifying profession;
You are qualified to practice in your profession;
You have a pre-arranged job with a U.S. employer; and
Your U.S. job requires a NAFTA professional.
Requirement: Qualifying Citizenship
The procedures to obtain TN nonimmigrant status vary drastically, depending on whether you are a citizen of Mexico or Canada.
If you are a Mexican citizen, you must apply for a TN visa prior to arriving in the United States. You may apply at a U.S. embassy or consulate in Mexico.
If you are a Canadian citizen, you are not required to obtain a TN visa prior to arriving in the United States. Instead, you may demonstrate your eligibility for TN status when you seek admission in the United States at a U.S. port of entry. Canadian citizens even have the option of applying for admission at one of the fourteen designated ports of entry that are optimized for processing TN applicants.
In order to establish your eligibility for TN status, you must give the U.S. Customs and Border Protection ("CBP") officer the following documents:
Proof of your Canadian citizenship; and
Letter from your U.S. employer that explains the purpose of your employment, your educational background; your professional qualifications and credentials, the length of your stay, and other details about the capacity in which you would work; and
Any applicable credentials evaluations and fees.
Canadian citizens may opt to seek TN classification before arriving at a U.S. port of entry. This process is particularly appropriate for Canadian citizens living in a third-country with a non-Canadian spouse and/or non-Canadian children. The Canadian NAFTA Professional must obtain a TN visa in order for their non-Canadian family members to be eligible for their derivative nonimmigrant visas.
If you are outside the United States, your U.S. employer may file Form I-129, Petition for Nonimmigrant Worker, with U.S. Citizenship and Immigration Services ("USCIS") on your behalf. If USCIS approves the form, you may apply for admission at a U.S. port of entry by presenting the CBP officer with proof of Canadian citizenship and USCIS' approval notice for Form I-129.
Requirement: Qualifying Professions
Only individuals working in specific professions qualify to live and work in the United States as a NAFTA Professional with TN status. The list of qualifying professions applies to individuals in dozens of careers, including but not limited to:
Lawyers
Teachers and Professors
Accountants
Scientists
Engineers
Librarians
Hotel Managers
Interior Designers
Architects
NOTE: The full list of TN occupations can be found here.
Each of the qualifying professions has a corresponding minimum education and/or experience requirement. Most of the qualifying professions require a bachelor's degree that cannot be substituted with practical experience. Some qualifying professions require experience in addition to an academic degree. Click here for a full list of the qualifying TN occupations.
Requirement: Pre-arranged job with a U.S. employer
Your entry into the United States must be with temporary intent and for the purpose of engaging in business activities as an employee for a U.S. company or individual. The TN classification does not permit self-employment.
TN status is employer-specific. Therefore, if you switch employers after TN status is granted, you must begin a new application for TN classification with your new employer.
Duration of TN Status
Because TN status only authorizes temporary entry into the United States, you must demonstrate non-immigrant intent. This means that you must establish that your work has a finite duration and that you will return to your home country at the end of the business activity's duration. TN status does not provide a direct pathway to employment-based lawful permanent residence.
A TN nonimmigrant visa provides you with lawful status for an initial period of three years. You may seek indefinite renewals, so long as you are not attempting to use your TN status as a substitute for a green card.
You may seek an extension without first leaving the United States by having your employer file Form I-129, Petition for a Nonimmigrant Worker, with USCIS on your behalf.
If you depart the United States before your original status expires, you may re-seek admission to the United States using the same application and documentation from your initial admission as a TN nonimmigrant.
Family Members of TN Nonimmigrants
Derivate status is available for your spouse and unmarried children under the age of 21. Your spouse and unmarried children under the age of 21 who accompany you or intend to follow to join may be eligible for a status known as TD nonimmigrant status. Under TD nonimmigrant status, your spouse and children cannot work while in the United States, but they may study. If they desire to work, they must obtain a different employment visa. The duration of their TD status cannot be longer than the duration of your TN status.
Comparison to an H-1B Visa
While an H-1B visa is also a common nonimmigrant business visa, there are several significant differences between H-1B visas and TN visas.
First, while H-1B visas are capped each year and administered through a lottery system, there is no annual cap for TN visas. Second, TN visas have the potential for indefinite extensions while H-1B visas only provide extension opportunities for up to six additional years (with limited exceptions). Third, H-1B visas apply to individuals working in a large variety of careers while the TN visa is limited to a predefined list of qualifying occupations. Fourth, the H-1B visa is known for permitting dual intent, meaning you can simultaneously work as a TN nonimmigrant and apply for lawful permanent residence. TN visas, on the other hand, require nonimmigrant intent.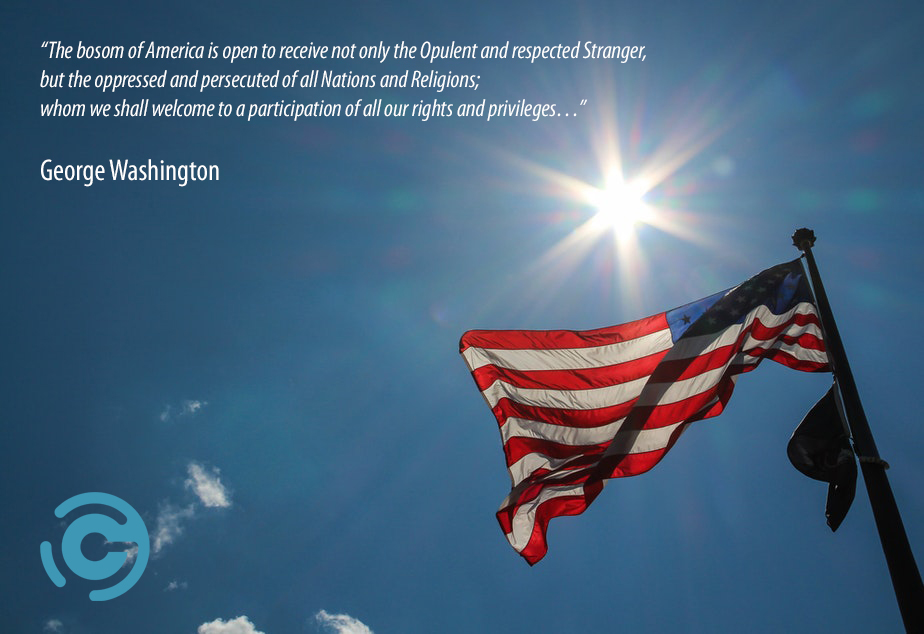 Resources on TN Visas & Status
We provide the following resources for TN Visas & Status.
Brandon was a great resource in helping us get an employee approved for a TN visa during a very complicated time in immigration. Other firms were charging huge fees, but Brandon was honest that he thought we could take care of much of it ourselves and use him for consultation. Refreshing. His advice was spot on and he saved us a bunch of money. Definitely recommend!
— Eliza P.