Chinese Speaking Immigration Law Firm in Lynnwood & Everett, WA
We are a Chinese-speaking immigration law firm in the greater Seattle area (Lynnwood & Everett, WA). Our law firm serves speakers of every language. But we have a special connection and emphasis on Chinese speakers. Brandon Gillin, the founder of the law firm, previously lived in Nanjing, China for two years and developed an interest in China-related matters. Also, while in law school, Brandon worked with colleagues at both China University of Political Science & Law (中国政法大学) in Beijing and Sun Yat-sen University (中山大学) in Guangzhou in a federally-funded USAID research project on environmental law. He presented his research in Beijing.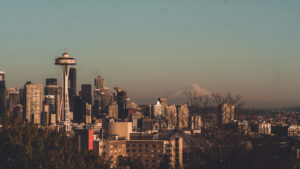 Brandon can speak intermediate Mandarin Chinese, and all support staff members of Gillin Law Group, PLLC can speak with native fluency either Mandarin Chinese, Cantonese, or both. Having staff members that speak with native fluency in both Mandarin Chinese and Cantonese enable us to serve a wide range of immigration-related needs including but not limited to: family-based immigration (marriage green cards, fiancee visas, waivers of inadmissibility, etc.), employment-based immigration, temporary work visas, (L visas, O visas, P visas, H-1B visas, etc.), student visas (F-1, J-1), asylum, proceedings in immigration court, and naturalization/citizenship.
We have handled a large number of Chinese K-1 fiancee visas and Chinese spousal CR-1/IR-1 visas. As is often the case, these relationships contain a language barrier. Having a language barrier may be acceptable in a romantic relationship, but when it comes to immigration matters it is crucial that both people in the relationship can communicate exactly what is needed from the other. We frequently assist with this type of communication for the Chinese-American "K-1 couple" or the Chinese-American marital couple.
Our physical offices are located in downtown Lynnwood, Washington, which is about 20 minutes north of downtown Seattle and about 20 minutes west of downtown Bellevue, a hub for Chinese speakers. Because immigration law is federal law, we can represent individuals in any state. Our clientele is located all over the United States and the world.
We have found that our Chinese language ability has been invaluable in facilitating clear communication among spouses, potential employers, and immigration agencies. Since the U.S. immigration system is based in English and many immigrants speak only Chinese, having the ability to speak both languages with native fluency enables us to connect the immigrant with the system and produce positive results. Get help from our Chinese-speaking immigration law firm in the greater Seattle area.
We have handled hundreds of immigration matters and our clients' satisfaction is evident from our many positive reviews published online here and here.
Speak to us on the phone by calling (425) 947-1130 or email us at info@gillinlaw.com.
Why hire Gillin Law Group?
We can facilitate clear communication between the U.S. immigration agencies and the Chinese-speaking applicant, when needed.
We have a very high success rate in all of our immigration matters. Although our past success does not guarantee success in every case, we will give you an honest assessment of your case during the consultation.
Unlike other law firms, we are accessible. We return all phone calls and emails within one business day.
Personal attention. A lawyer will personally review every important detail of your case.
We provide unlimited meetings and consultations free of charge once you become our client.
We will prepare you for every immigration interview, whether it is in front of a USCIS officer or a consular officer abroad.
We utilize technology in our firm which allows us to work more efficiently and securely, no matter where you are located in the world.
Even after your immigration matter is over we will follow up with you on future benefits you may be eligible for. As an example, for an individual who obtains a green card with our help, we will follow up with that individual when its time to apply for Naturalization.
We are Chinese-speaking immigration law firm in the greater Seattle area, allowing for clear communication between a native Chinese speaker and our law firm.
Contact us at (425) 947-1130, or by email at info@gillinlaw.com. You may also visit our Chinese-language website at https://gillinlaw.com/zh.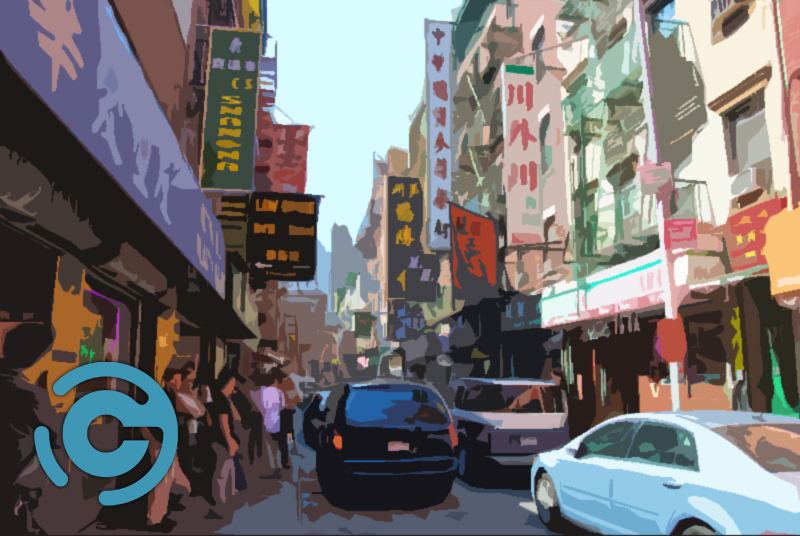 Chinese Language Resources
We provide the following Chinese language immigration and citizenship resources:
I've always known Mr. Gillin to be nothing less than intelligent, honest, and diligent in his craft. I refer all of my clients in need of immigration services to him with confidence, and I have heard nothing but good things. You're in good hands here.
— Jeffrey K. Traylor, Attorney at Law